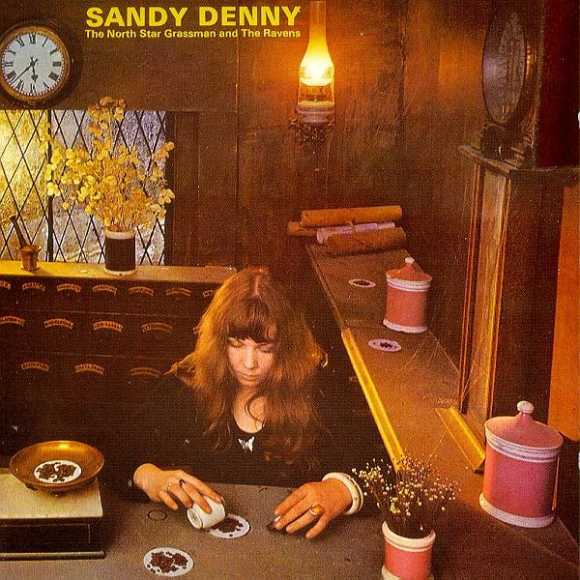 ♫
Late November
Sabia
qui era
, coneixia la seva veu d'haver-la sentit aquí i allà i, evidentment, de
la seva col·laboració a Led Zeppelin IV
, però no ha estat fins ara que he decidit explorar la seva discografia i he començat pel seu primer disc en solitari:
The North Star Grassman and the Ravens
(1971), que va ser remasteritzat i editat amb preses inèdites l'any 2005.
De Sandy Denny tothom diu que és la cantant de folk britànic més important i sempre es lloa la qualitat de la seva inconfusible veu. És cert que aquesta dona tenia una veu personal i molt expressiva però el que més m'ha sobtat (i sempre passa desapercebut) és el fet que Sandy Denny no només cantava cançons tradicionals sinó que era una excel·lent compositora. Gran intèrpret en directe, tocava el piano, la guitarra i cantava en compassos poc usuals i amb aquelles progressions d'acords i canvis de tonalitat.
L'any 1971 va fer
una breu actuació en solitari a la BBC
: tres cançons que es van incloure l'any 2007 a la capsa de 3 CD + DVD "
Live At The BBC
".
Un dels darrers enregistraments que va fer
Phil Lynott
va ser precisament una cançó amb el grup irlandès Clann Èadair com a
tribut a Sandy Denny
. No és estrany: són dues de les veus més tristes i emotives de la música popular del segle XX.