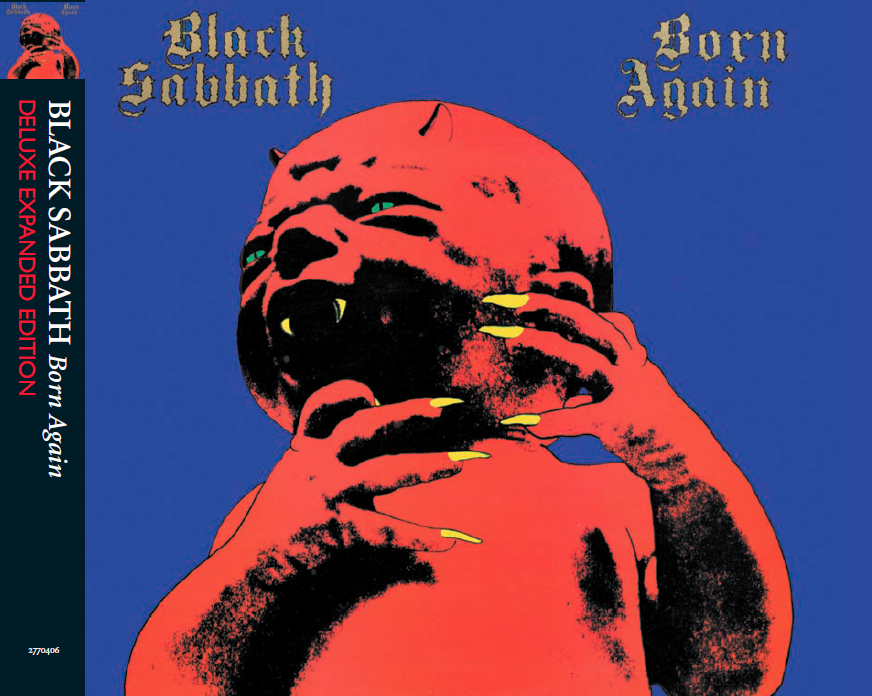 Malgrat la seva portada,
Born Again
és un disc a reivindicar, sens dubte. Quan
Black Sabbath
van decidir fitxar la veu de
Deep Purple
per al seu disc del 1983, la notícia degué ser sorprenent. Però l'experiment va funcionar.
Ian Gillan
es va ficar al paper de cantant de Black Sabbath i ens va donar una de les seves interpretacions més diabòliques i amb les lletres ad hoc per a l'estètica del grup. A la seva autobiografia, Gillan explica que l'ambient durant l'enregistrament de Born Again va ser molt bo, l'alcohol abundant, i la gira va donar anècdotes memorables.
Tot i que és una molt bona col·lecció de cançons, el so del disc mai m'ha acabat de fer el pes i dubto que fins i tot una remescla hi pogués fer gran cosa. És per això que qualsevol intent per millorar el disc ha de ser benvingut. El 30 de maig s'editarà
la versió en doble CD de luxe de Born Again
. Inclourà una cançó inèdita, The Fallen, i part de la seva actuació al Reading Festival del 83. Els puristes de Black Sabbath no ho admetran mai però Gillan durant aquella va cantar
les millors versions de Children Of The Grave
qua s'han fet mai.