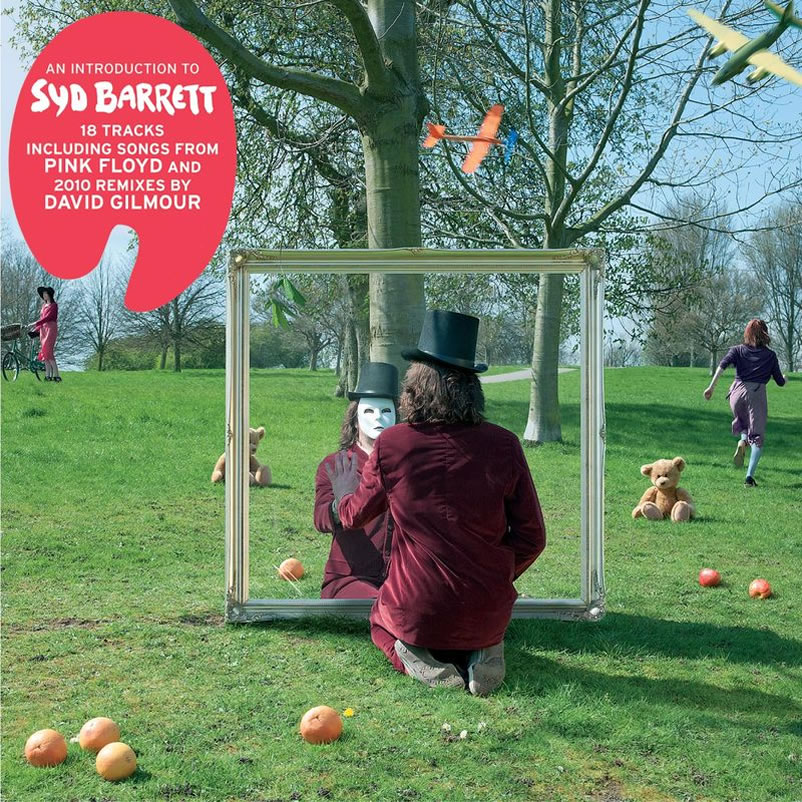 An Introduction To Syd Barrett
és un recopilatori de l'obra que va deixar el malaguanyat líder de Pink Floyd, amb aquesta banda i en solitari. L'atractiu del projecte és que David Gilmour, que va coproduir
The Madcap Laughs
(amb Roger Waters) i va produir
Barrett
, ha fet de productor executiu de l'àlbum i en col.laboració amb els enginyers Andy Jackson i Iddins Damon ha remesclat cinc cançons, incloent-hi 'She Took A Long Cool Look', 'Dominoes' i 'Here I Go'. David ha afegit el baix de 'Here I Go' (la versió original no en tenia) i l'equip també ha remesclat "Matilda Mother" de Pink Floyd.
El disseny gràfic ha anat a càrrec ni més ni menys que de
Storm Thorgerson
.
Les cançons són: Arnold Layne, See Emily Play, Apples And Oranges, Matilda Mother (2010 Mix), Chapter 24, Bike (totes de Pink Floyd), Terrapin, Love You, Dark Globe, Here I Go (2010 Remix), Octopus (2010 Mix), She Took A Long Cool Look (2010 Mix) (aka She Took A Long Cold Look), If It's In You (totes de The Madcap Laughs), Baby Lemonade, Dominoes (2010 Mix), Gigolo Aunt, Effervescing Elephant (totes de Barrett) i Bob Dylan Blues (de Wouldn't You Miss Me – The Best Of Syd Barrett). Tot el material ha estat remasteritzat dels màsters analògics per Andy Jackson de Tube Mastering.
També s'ha inclòs un tema instrumental de 20 minuts, 'Rhamadan', produït per
Peter Jenner
(mànager de Pink Floyd i de Syd Barrett), i que té una llista de músics que es perd a la boira del temps, tot i que hi ha qui diu que té congas de
Steve Peregrine Took
(Tyrannosaurus Rex). Serà un extra que es podrà descarregar amb el CD (via web), i també la versió iTunes de l'àlbum.
Sempre he pensat que Syd Barrett va ser un dels grans compositors de la música popular del segle XX (a banda d'un visionari) i el seu nom mereix estar al costat dels de Lennon, McCartney, Brian Wilson & co.