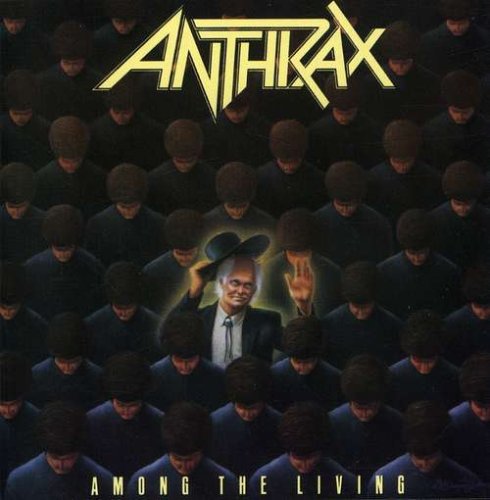 M'acaba d'arribar la nova edició d'
Among The Living
(1987), el disc que va consolidar
Anthrax
com una de les bandes més fresques i innovadores del thrash metal dels 80. Aquesta edició té preses alternatives i inclou el DVD del que aleshores va ser vídeo VHS d'aquella gira:
Oidivnikufesin (N.F.V.)
(enregistrat al Hammersmith de Londres l'any 1987). Per a molts, Among The Living és el millor disc d'Anthrax. No hi estic d'acord: We've Come for You All (2003) és un disc molt més sòlid però, naturalment, Among The Living va ser una fita, sonava fresc i tenia excel·lents cançons. Era l'època que Anthrax començaven a flirtejar amb el hip hop (samarretes de Public Enemy, el vídeo d'
I Am The Man
) i eren un grup en clara ascensió. Únics en el seu gènere.